Machines
M.V. Blue Vacuum Cleaner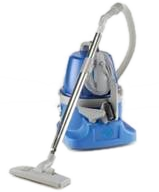 Powerful & Professional, The M.V. Vacuum Cleaner Is Designed For Commercial Use Offering A Wider Cleaning Range.
Comes Complete With A Choice Of Brush & Nozzle Attachments.
10m Cable, Long Hose & Telescopic Steel Wand.
12 Liter Dry Capacity, 1000 Watt Motor With Triple-Filtration For Dust-Free Operation.
Strong Metal Clips Secure Motor/Filtration Housing.
Easy Access To Integral Tool Kit & Cable Store.
Double Insulated, Thermal Cut-Out.
Impact Resistant Polypropylene, Protective Bumpers & Swivel Castors.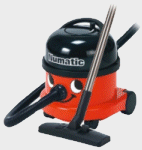 Canister Vacuum Cleaners
Numatic NVQS 250B Vacuum Cleaner (1200 watt)
(metal body Henry)
Numatic NRV200-22 Commercial 9L (1200 watt)
(Henry)
Mastervac 25L (1200 watt)
Upright Vacuum Cleaners - Commercial
SEBO BS 36 Two Motor Upright Vacuum
Commercial and Industrial Wet & Dry Vacuum Cleaner Range
Numatic WV370 9L Wet & Dry Machine (1200 watt)
Numatic WV570 15L Wet & Dry Machine (1200 watt)
We have a large variety of wet & dry models available.
Carpet & Extraction Machines
Numatic CT470 Transparent Extractor (1200 watt) (11 Litre)
Numatic CT570 (Single or double motor) (1200 watt) (15 Litre)
Numatic "George" "3 in 1" (1200 watt) (9 Litre)
Polishing, Scrubbing & Burnishing Machines
Victor Rotary Floor Machines
Europa
Pro-Series
Lynx Ultra Speed Range
Spares and Accessories available on all Commercial Vacuum Cleaners, Floor Machines and Polishers.
All machines are available in 110v or 240v